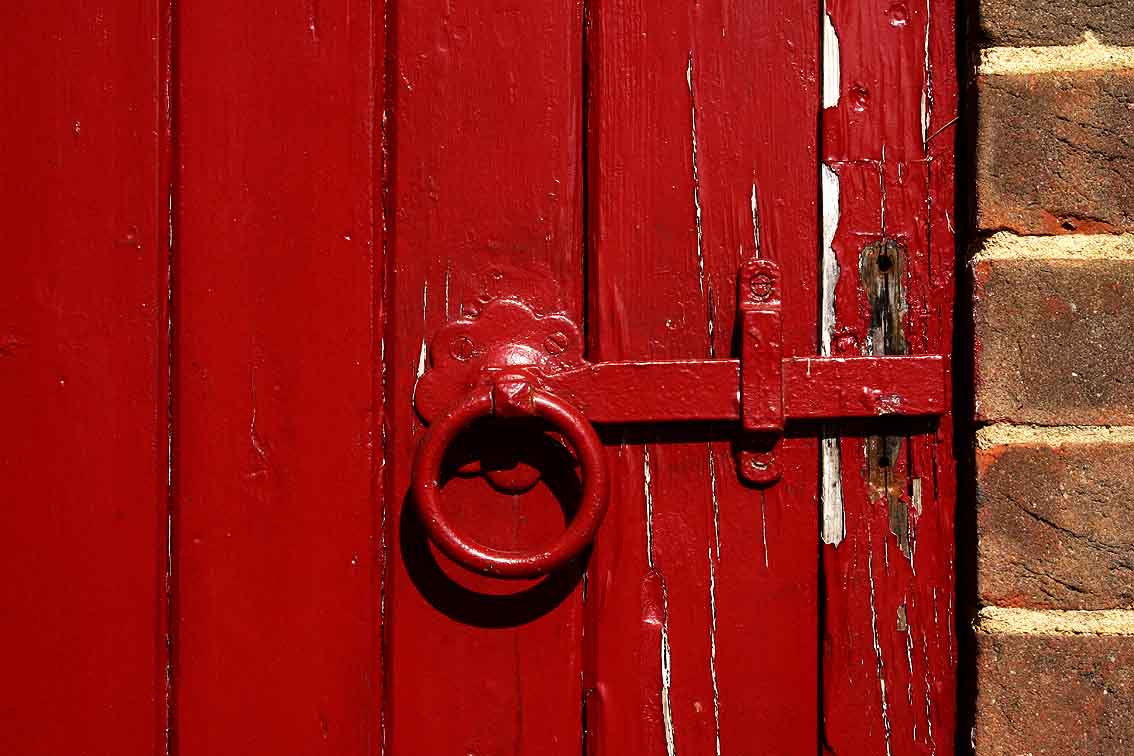 The Red Door
Two years ago, My wife and I finally got our pre-approval letter to buy our first house. We were so excited but like most everyone else, we had no idea where to start. We were recommended to Hazen-Bailey Real Estate to help us find our perfect home. We must have looked at 15 different properties and either I didn't like something, or Charli didn't like something. We searched for about two weeks. When we couldn't find anything that we both agreed on, our realtor suggested we build. We were very hesitant. My wife was 5 months pregnant with our daughter. We heard so many nightmare stories of people who decided to build a house and it was miserable for them. We didn't need that stress in our lives. We were renting at the time. When Laynee was born, we wanted to bring her home to our own house. Not one that we were renting. We talked to each other and said there is no way we could get a house built that quick. We told Cindy we weren't interested, and she said just talk to Johnny, and see what he had to say. So we did.
We told him that she was due in 4 months. He smiled and laughed and said, "I love a challenge!" We went home and debated about building or keep looking. We slept on it and then decided to give Johnny a chance. This was by far one of the most stressful decisions I have ever made. I called Johnny and let him know we decided to "give him the challenge." I'm not going to lie to you, I really didn't think he could do it. So the building process began. We got our finances together and took our pre-approval letter to Johnny. We prepared ourselves to get overwhelmed with choices and got it in our minds that we were about to be stressed out. To our surprise, it was the complete opposite.
Well there was the month I thought Johnny was surely going to block my number. You see, it chose to rain 3 weeks straight right before they were going to pour the slab. 3 WEEKS!!! As you can imagine, this sent my pregnant wife into a whirlwind. I think I must've called Johnny 198 times in that three weeks saying "Hey its not supposed to rain, let's pour!!!" At that time I really didn't know much about the process. Johnny brought me in and explained to me why we couldn't pour. He put our mind at ease and said that he's going to get it done. I nodded my head yes but in the back of my mind I was thinking there was no possible way.
The day came and the foundation was poured. OH HAPPY DAY!! Now came the choices. Here was the part where we thought we were going to get overwhelmed. Wrong again! Johnny told us what would look good and helped us out a lot. Way easier than what I thought. After the concrete was poured the house went up in what felt like seconds. It went from being on paper to something we could actually walk through. Johnny was with us every step of the way. It came time to pick out a color for the front door. Fire Engine Red. If yall didn't know, I am a Firefighter/EMT for the City of Burnet. But oddly enough it was my wife who wanted that color. Johnny said it wouldn't look good. Charli and him went back in forth for about 3 days. I bet you can't guess who won.
If you said the now 8 month pregnant lady, you would be right. It looks good, and to this day, Charli reminds him of that. Fast forward about a month later. Charli is 9 months pregnant and due in three days. Our house was close, but I still didn't see it being done. Well, we got a call around 4:30. It was Johnny telling us we were closing the next day. HE DID IT! He completely beat that challenge! We signed on our house the next day around 4:30. About 7 that night my wife's water broke and she went into labor. We had our daughter the next day and Johnny was one of the very first people to call and congratulate us. Johnny and myself stayed in touch and became friends. During football season, there was always a text when one of our teams lost. He's a longhorn, so yall can imagine he gets lots of text. He called me up and asked if I had any interest in being a part of his team. I answered immediately, "Absolutely! "
I have been through the building process as a client and I feel like I can totally relate to first time builders. I know what it's like and I know with our help It doesn't have to be stressful. I'm very proud to call myself a member of J&L Builders and even more proud to call Johnny my friend.
-Clint Golightly